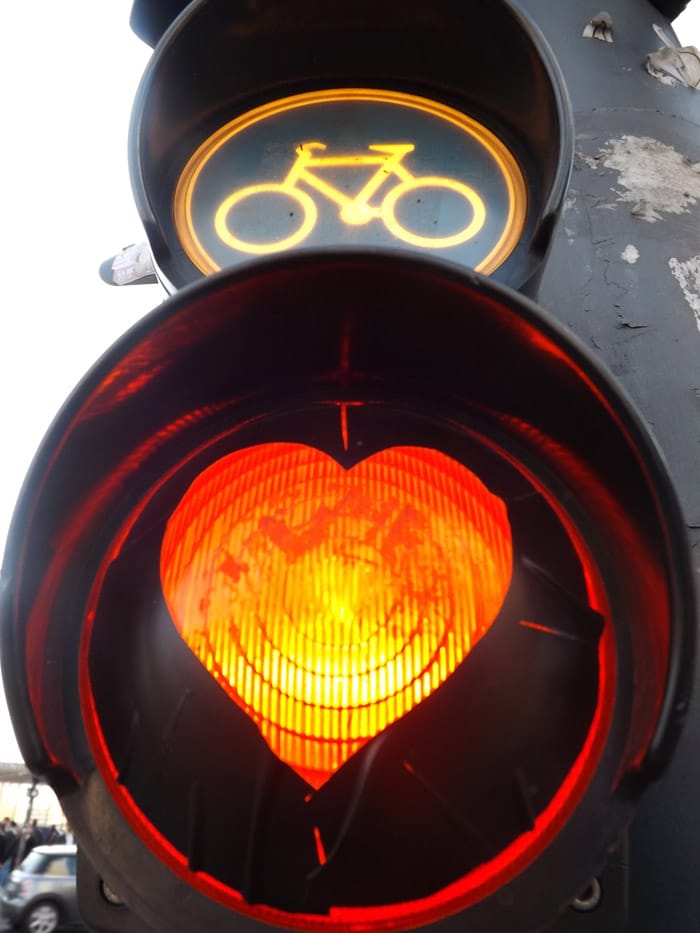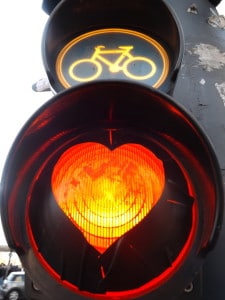 I moved to Berlin less than 1 month ago. I have't been here for exactly 3 years .
Berlin has been for years my forbidden dream.
This City has been the reason why my life, since 2006, has been a succession of unexpected and stunning events.
In August 2007 I moved from Rome to London, in order to learn english.
In 2011 I started traveling, it had to be just for 6 months….I came back more than 2 years after than I was supposed to.
Finally my dream came true. The day of departure and leave Sicily arrives, and I'm terrified .
This is what I always wanted and I'm afraid.
I'm afraid I have made ​​the wrong decision, to be in love with a place that may still exist only into my memory. Scared that people and situations are probably no longer the same. Terrified that I have idealized the place remembering what I was and now what I am right now.
The greatest fear was to start without having clear why Berlin and not another place and, even more strongly , the fear of getting into the City and discover that my high expectations could be all betrayed, forcing me to face, painfully, the disillusion and then the discouragement due to the eternal question: where do I go?
3 years after Berlin introduces itself to me just like the first time.
Apparently icy, without great and notable monuments (coming from Rome, yeah, I would definitely say this) but yet full of symbols and meanings. Berlin is a city to interpret, more than a city to see.
It's plenty of tourists, many more than what I remembered.
I wonder how many of those who swarm believe this is really a beautiful city or say so only because today it is cool as cool is to say that you live in Australia.
After years traveling, the approach I use to explore the city is very different from what I used in the past , here more than in other destinations.
I do not care anymore of monouments, even the East Side Gallery fascinates me less than the previous times.
I remain fascinated by some aspects that, perhaps, to those who are too busy taking photographs may escape.
The first regards its extension and articulation of the city without having a real center .
Comparing it to other European Capitals and most of the cities in the world, this city does not seem to have a real center .
I wonder, what is the center ? If I say " I'll see you in the center " to a friend , what do I mean? Does it exist? If so, what and where would it be?
Alexander Platz? Potsdamer Platz? The Brandenburg Gate ?
Berlin breaks ….
Berlin is a city where even the monuments and the main touristic spots are spread over on large distances without any real continuity .
But Berlin is not a city where you want to find continuity, here we are seeking right the opposite.
What always fascinated me is its tendency to rupture and discontinuity .
The East and the West, they are the most obvious and visible breaks.
A clear break that emerges without making any effort, it's like being in two cities in one.
This disruption becomes clear in aspects of the city and its people in which, I think, appear the emergency of rebellion to the rules and conventions.
A reversal of rules, even the artistic ones, only this way we can create new ones. It's here that the limits we put or that the society want us to have follow are passes, still with a discipline and rigidity typical of Germany. Again, paradoxically, we meet two seemingly irreconcilable aspects.
The air that you breathe in this city is air of news, probably also thanks to the winter breeze, able to do hibernate you in less than 3 minutes. This air is fresh and vital.
The vibes felt the first time here, continue to be the same and, with my great joy , I believe they have't been blowed over yet.
Berlin assembles …
Even this I think it represents an interesting aspect of the German Capital.
If on one side the rupture and the discontinuity, on the other side, to this crisis and breaks follow the assembly, the recomposition.
This is the animus of Berlin.
Berlin assembles, rebuild, remodels .
This city  had to deal with strong events it had to give explanations about, to all the world.
The Holocaust, before, and its being the center of the Cold War after.
The Holocaust of which today in memory of the victims you can visit the Monument explanatory and extremely disturbing I see a striking way to show awareness and a promise to not forget .
Made peace with this terrible event in the history of the world, Berlin is not over .
In the last years Berlin is known and visited because place of a history even more contemporary, of this it shows the horrors.
The palaces of the Stasi, that can be visited and are located in the wild Far East of Berlin, are now touristic destinations worthy of mention because, again, show that the history was accepted and the lesson has been learned .
Errors/horrors have been done and the only way to improve is to change, showing awareness and inviting to the construction of a more civilized society .
Berlin is where the creative wins
Berlin is the city of one, none and a hundred thousand.
Roads are huge, buildings are big and tall, there is lots of space, the sense of the crowd doesn't match with Berlin, I do not find. Is quite  the opposite.
This city disorients me in its magnitude almost aseptic, in its modernity and decadence (other contrast), a forfeiture different from the one of Lisbon, where everything seems to be constantly tied to the past .
Berlin has instead a force of renewal that is expressed at best in creativity, even where a careless eye does't see, it does exist.
The streets and the people you meet is what makes Berlin irresistible !
In Potsdamer Platz a girl with her boyfriend, two Polish punk guys, are sitting on a piece of wall (original but  left for the consumption of tourists where generally they can take photos ).
The writing on the wall is interesting " Next wall to fall Wall Street" she is holding a sign that says "For Beer and Weed ".
Let's contextualize these two characters.
Sitting on the piece of wall, into a focal point of the city such as Potsdamer Platz, the picture that emerges is of non-conformity, a little grotesque , very ironic, that forces from taking a photo.
Tthis is what they want, that you take a photo and if you like it, just drop a coin.
They gave the tourists and the curious a shot that only Berlin can give. They ironcally  make the image of themselves absolutely stereotyped.
With the money they probably will buy beer and weed, but this is not the point right now, I think they found a nice way of being "sui generic" street artists.
I can not find any difference between what makes a human statue that under the sun or in the cold moves slowly trying to catch our attention, and the two punks.
Both offer entertainment and punks, unlike the statue, will most probably capture the interest of  8 out of 10 tourists (I wouldn't be surprised if the same photo I have got is already in various posts around the web).
Why Berlin?
Before I leaving Italy again I was asking myself, why Berlin? What has this city that I haven't been able to find anywhere else in the world?
I got the answer a couple days later my arrival.
Here everyone can be what they like, that all the above elements are decisive factors for me to believe that, right now, this is the right place, and that can be a source of interesting initiatives and really inspiring.
This city gives dreams but also gives the ideas and, perhaps, also the tools to think different, which are not necessarily jobs and money, but just the right inspirations and invitations to try to change something in your life.
Because even a city like Berlin, divided for years had ricorstruirsi, and its people think that history is reflected in its strong and loud shouts want to be a new force. A place where the rules are there, but the goal is not to break them, but rather to change them.